How Smoking Effects Spine Surgery Outcomes
Smoking and back surgery don't mix well; studies have shown that smoking cigarettes decrease our ability to heal and increase the rate of disc degeneration.  Most of you may not know this but studies have shown that smoking has some really negative effect on the outcomes of the spine surgery. Survey reports prove that achieving spinal fusion in smokers is much more complex as compared to non-smokers. To put in simply the rate of non-fusion is almost double in smokers to what is commonly found in non-smokers. The main reason for such a drastic difference in results of back surgery between smokers and non-smokers is the negative effect of nicotine on the growth of bone. This negative effect on the growth of bone proves a hindrance in achieving spinal fusion.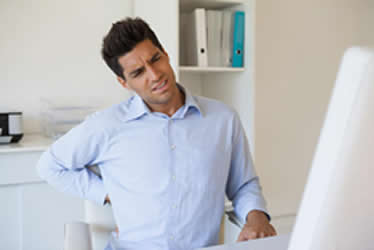 Reasons to Quit Smoking before Spinal Fusion
Studies are known to prove that people who are regular smokers routinely fail all spinal surgery and fail to achieve the aim of that surgery that is to decrease pain and impairment. Most of the spine surgery specialists believe smoking to be a big contraindication to spinal surgery. This is why it is extremely important that a patient who is planning to have a spinal fusion procedure quit smoking to have the desired results of the surgery. Let us take a look at how smoking has a negative impact on your chances of making a recovery.
Smokers have a high nicotine level in their body which decreases the revascularization of the bone graft which means that due to lack of blood supply the bone graft lacks necessary nutrients which are essential requirements for its growth. Therefore the bone graft does not grow which in turn does not allow the fusion to form. Recent studies on how nicotine effects spinal fusion also show that it might interfere with fusion healing as it is known to have anti-inflammatory effects.
Smoking is also considered to be a catalyst in increasing the rate of disc generation and other health issues like pulmonary as well as cardiovascular disorders that may prove a big hindrance for a patient of spinal fusion regain full health.