MULTI LEVEL FUSION
Multi level fusion surgery is a procedure that is often considered quite a controversial topic by most specialists who deal in spinal disorders. The reason behind this is the relatively low success rates seen in lumbar spine surgery that is usually done or patients suffering from multi level degenerated discs.
Multi level spinal fusion surgery is an invasive procedure that is often considered for patients who are suffering from severe back pain that is crippling in nature and usually occurs at two levels of the spine L4-L5 and L5-S1. Usually this kind of pain is a result of serious spinal conditions like spondylolisthesis, tumor, spinal infection as well as chronic back trauma which does not seem to show any improvement even after extensive non-surgical treatment and pain management.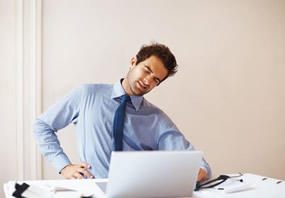 Reasons for Multi Level Fusion Surgery
Multi level fusion spinal surgery is only considered for severe spinal disorders and spinal deformities. These spinal deformities and disorders are:
Degenerative Disc Disease
Scoliosis
Kyphosis
Spondylolisthesis
Apart from helping the patient get respite from severe low back pain this surgical procedure is also performed for other reasons. These reasons might be treatment of spinal deformity, fractures, and infections of the spine as well as tumor.
 Risk related to Multi level Fusion Surgery
The main reasons for this procedure are:
There is a lot of risk that a multi level fusion will not provide any respite to the patient's pain
This procedure is known to cause too much rigidity to the patient's back and does not allow flexibility as well as limits the movement
Multi level spinal fusion often usually transfer stress to other levels of the spine which in turn can lead to degeneration and cause additional pain to the patient
Because of the above mentioned risks doctors do not prefer multi level fusion and instead advise patients to enter a comprehensive pain management program.